PAVAGE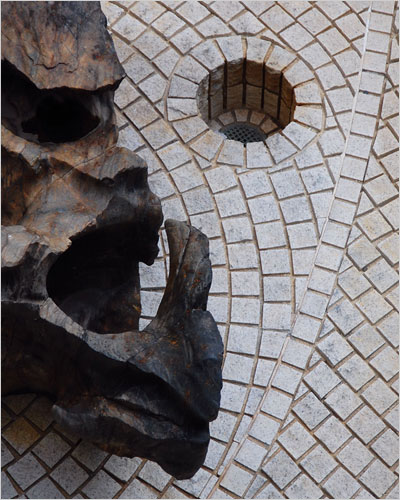 Le pavage est un procédé très utilisé de nos jours dans la construction. C'est l'action qui consiste à poser des pavés sur un sol de terrasse, d'allée, de piscine… Un bon pavage doit répondre à certains critères essentiels comme : la résistance aux salissures, la résistance à l'usure, la résistance aux intempéries (dont le gel) et la résistance aux charges. Il doit aussi être non-glissant, facile à entretenir et à réparer, mais aussi esthétique. Et en la matière, la pierre naturelle est sans doute l'un des meilleurs choix !
Les différents matériaux disponibles pour le pavage

En fonction de l'usage et du budget, plusieurs matériaux sont possibles pour le pavage. On a ainsi le choix entre :
un pavé en bois;
un pavé en verre;
un pavé en terre cuite;
un pavé en pierre reconstituée;
un pavé en béton;
ou un pavé en pierre.
A ces différents matériaux s'ajoutent également d'autres revêtements décoratifs ayant l'apparence de pavés, mais qui n'en sont pas en réalité. C'est le cas notamment des pavés en résine, ou encore de l'imitation de pavé en béton imprimé ou béton pochoir.
ASPHALTE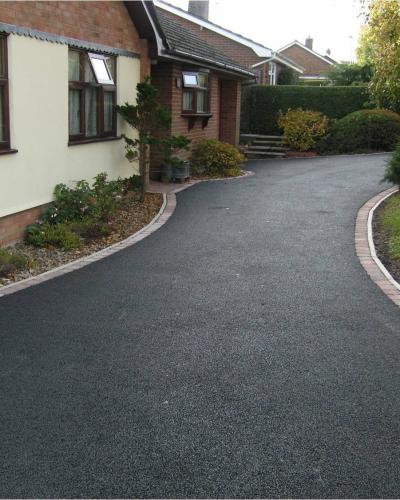 Pavage Alvarez possède une expérience prouvé avec nos cliente dans le domaine d'asphaltage, nous avons en plus toutes la machinerie et les outils nécessaires pour finir un travail de haute qualité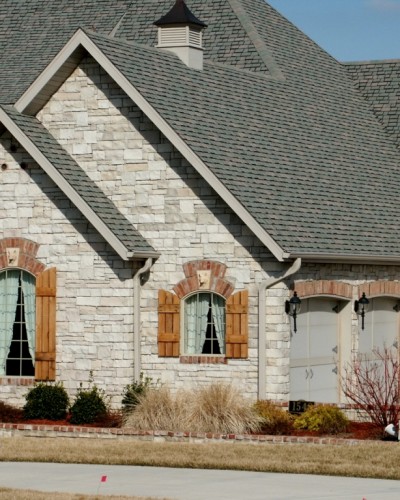 Masonry
is the building of structures from individual units laid in and bound together by
mortar
; the term
masonry
can also refer to the units themselves. The common materials of masonry construction are
brick
, building
stone
such as
marble
,
granite
,
travertine
, and
limestone
,
cast stone
,
concrete block
,
glass
block, and
cob
. Masonry is generally a highly durable form of construction. However, the materials used, the quality of the mortar and workmanship, and the pattern in which the units are assembled can significantly affect the durability of the overall masonry construction. A person who constructs masonry is called a
mason
or
bricklayer
.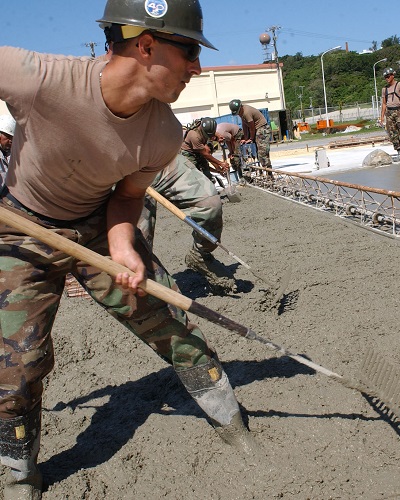 A cement is a binder, a substance that sets and hardens and can bind other materials together. The word « cement » can be traced back to the Roman term opus caementicium, used to describe masonry resembling modern concrete that was made from crushed rock with burnt lime as binder. The volcanic ash and pulverized bricksupplements that were added to the burnt lime, to obtain a hydraulic binder, were later referred to as cementum, cimentum, cäment, and cement.
Cements used in construction can be characterized as being either hydraulic or non-hydraulic, depending upon the ability of the cement to set in the presence of water (seehydraulic and non-hydraulic lime plaster).
Non-hydraulic cement will not set in wet conditions or underwater; rather, it sets as it dries and reacts with carbon dioxide in the air. It can be attacked by some aggressive chemicals after setting.
Hydraulic cements (e.g., Portland cement) set and become adhesive due to a chemical reaction between the dry ingredients and water. The chemical reaction results in mineral hydrates that are not very water-soluble and so are quite durable in water and safe from chemical attack. This allows setting in wet condition or underwater and further protects the hardened material from chemical attack. The chemical process for hydraulic cement found by ancient Romans used volcanic ash (activated aluminium silicates[citation needed]) with lime (calcium oxide).
The most important uses of cement are as a component in the production of mortar in masonry, and of concrete, a combination of cement and an aggregate to form a strong building material.
PAVAGE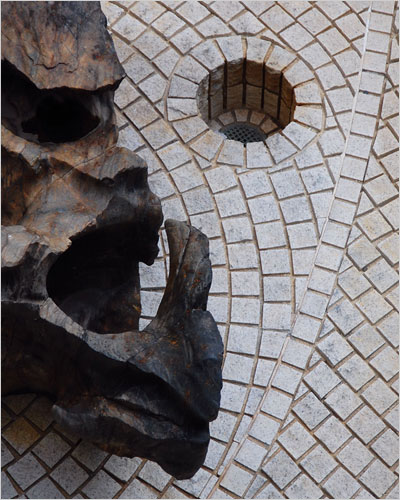 ASPHALTE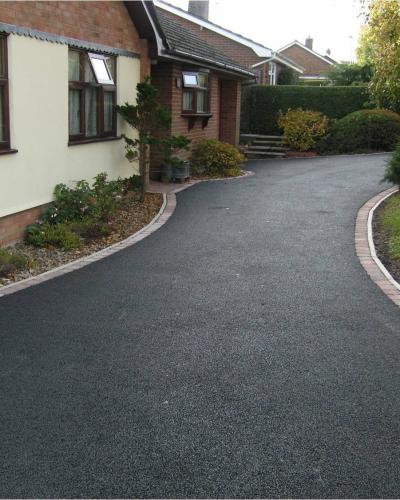 MACONNERIE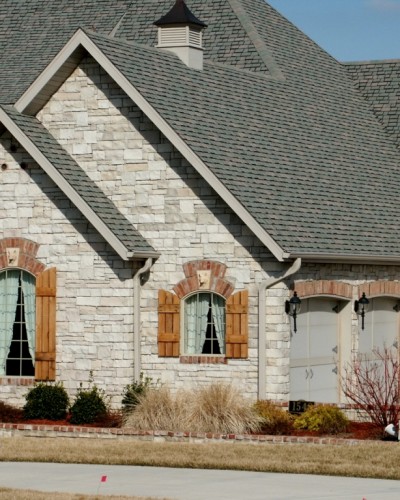 CIMENT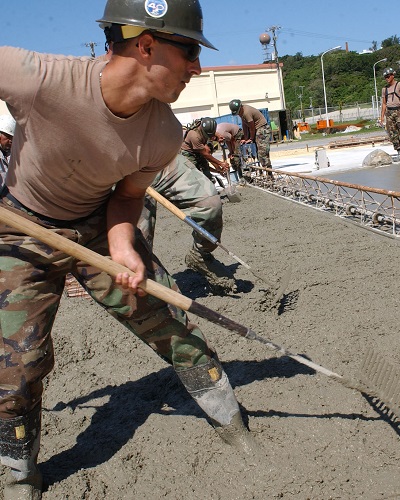 MURET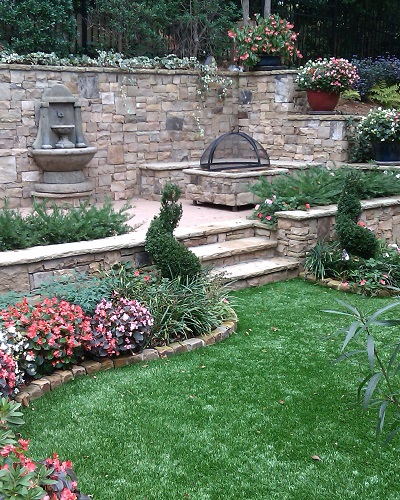 GAZON